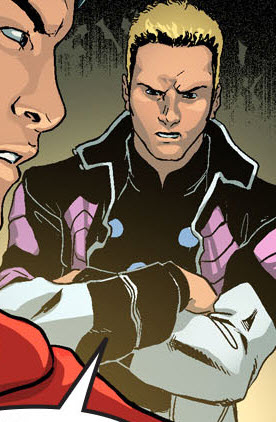 Brainiac 5
Personal Info
Full Name:
Brain InterActive Construct
Other Names:
Brainiac 5
Nickname:
Brainy
Vital Statistics
Status:
Alive
Species:
Artificial Intelligence
Hair Color:
Blond
Eye Color:
Blue
Additional Information
Number of Issues:
3

Brainiac 5, or Brainiac, or Brain InterActive Construct, is a Kryptonian artificial intelligence. It possesses Kryptonian powers as well as being a liquid metal being with shape-shifting abilities.
Powers and Abilities
Edit
On the TV Series
Edit
In the comics
Edit

Brainiac 5 first and only appeared in the tenth season of the TV Series and was portrayed, like the villain Brainiac, by James Marsters.