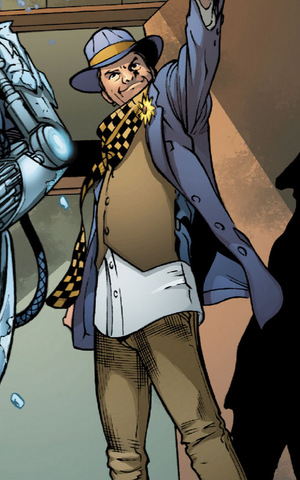 Oswald Loomis
Personal Info
Full Name:
Oswald Loomis
Title:
The Prankster

Vital Statistics
Status:
Alive
Species:
Human
Hair Color:
Brown
Additional Information
Number of Issues:
3
Oswald Loomis is a criminal working for Intergang under the alias of The Prankster as their weapon designer and hitman. He also worked for Queen Industries.
In the Comics
Edit

Ad blocker interference detected!
Wikia is a free-to-use site that makes money from advertising. We have a modified experience for viewers using ad blockers

Wikia is not accessible if you've made further modifications. Remove the custom ad blocker rule(s) and the page will load as expected.